REENTRY Beginning the Journey Home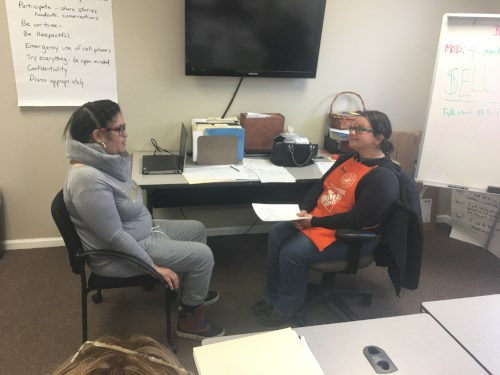 Our Reentry Program helps ex-offenders find appropriate medical, mental health, housing and employment services.
Reentry Programs provides the pathway to become an independent and productive member of the community.
If you want more information about our Reentry program please email tstaples@theccj.org or call 518-346-1281 ext.220. 
Job Skills Training: Unemployment is often the critical issue facing returning offenders, and the key to understanding why recidivism rates are too high. Thanks to a generous grant by United Way we launched a job skills training program on October 1, 2014 dedicated to bridging this employment gap.
Ready Set Work! is a 20 hour course designed to prepare the ex-offender to find and keep employment by teaching job readiness skills and assisting with the employment search. Participants receive assistance with resumes, developing interview skills and finding full or part time employment.
Through our partnerships with community resources and employers we have helped reentering individuals find employment.  Our "List of Friends" consist of: SUNY SCCC Career Counseling, Home Depot, CDTA, Golub (Price Chopper Warehouse), Nationwide Maintenance,Clynk Recycling. Moonlight Landscaping, HW Staffing Solutions, Quad Graphics and the National Food Bank. We're constantly working to expand our "List of Friends" in hopes that it will not only grow but also provide our participants with greater chances at gaining substantial employment/career opportunities.
Other trainings we provide:
Thinking for a Change: Thinking for a Change  (T4C) is designed to help returning offenders with significant barriers to employment. T4C helps ex-offenders analyze their thinking processes, understand what they are feeling, and find new ways of solving problems when they find themselves in difficult situations.
---
MRT (trademark) is a systematic treatment strategy that seeks to decrease recidivism among juvenile and adult criminal offenders by increasing moral reasoning. Its cognitive-behavioral approach combines elements from a variety of psychological traditions to progressively address ego and positively impact social moral behavioral growth.
---