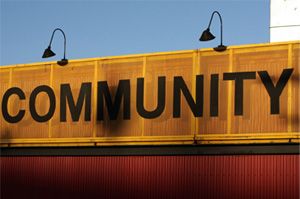 SPONSORS & COMMUNITY PARTNERS
The work done by CCJ relies on our network of service partners throughout the community. The collaborators, many listed below, do amazing work every day.
We want to thank the government agencies and foundations listed below who have helped fund our work. Although they are not listed, the many individual donors whose contributions have helped sustain CCJ since we began five decades ago, deserve a thank you as well. We literally could not do this work without the help of people, institutions and agencies throughout our region.
United Way

The NY Bar Foundation

First Reformed Church

First United Methodist Church

Schenectady County District Attorney's 

Office

New York State Division of Criminal Justice Services

New York State Office of Court Administration

New York State Office of Victim 

Services
The Schenectady Foundation
United Way of the Greater Capital Region
Legal Hand, Inc.

Unitarian Universalist Society of Schenectady

Community Foundation for the Greater Capital Region

Benevity Impact Fund

Community Fathers

CASA: Advocates for Children of NYS

National CASA Association

Niskayuna Foundation

Community Loan Fund

Friends of CASA

Restorative Justice Commission

St. Anne's

Schenectady County
New York Parole

Schenectady City School District

Schenectady Probation

Schenectady Juvenile Justice

Schenectady County Community College

SUNY SCCC Career Counseling Center

Pioneer Bank

Proctor's Theatre

Home Depot

HW Solutions

Golub Corporation 

Price Chopper Golub 

Foundation
Stewarts Foundation

Moonlight Horticulture

Klynk

Nationwide Maintenance

SCAP

Bethesda House

New Choices Recovery Center

Career Center (One Stop)

Hometown Health

Nurturing Fathers

Schenectady County Public Defender's Office