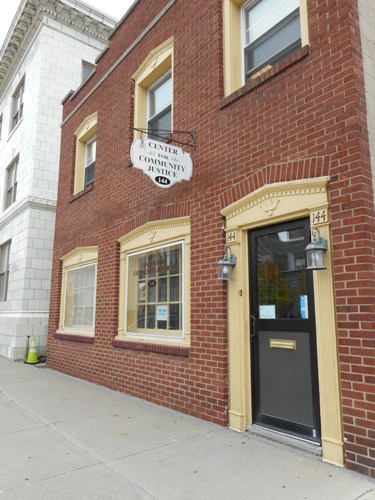 Local residents concerned by the lack of legal services for low income people in Schenectady County established The Center for Community Justice (CCJ) in 1973.  Since our beginning CCJ's work has contributed to rebuilding lives, while easing the financial and administrative burden on social service agencies, overcrowded jails, and local courts.  Over the last forty years CCJ programs have grown and evolved in response to the needs of the community, social services, and the courts.  Our programs include, Community Service for offenders age 16 to adult, Restitution, Reentry for the formerly incarcerated, Supervised Visitation, Court Appointed Special Advocates helping children infant to 21 years of age, and Community Accountability Boards for juveniles and adults, as well as our developing Restorative Justice Program.
CCJ has been a community effort from the start, and together our work has helped tens of thousands of people. Over the years we have worked with judges, district attorneys, probation and parole as well as collaborating with many other local non-profits to help the residents of Schenectady County and the Capital Region.  Our longevity in the community combined with collaborative engagement with other service providers, law enforcement, government, and court officials, allows our dedicated staff and trained volunteers to help people, of all ages, from children helped by our CASA volunteers to families participating in our Supervised Visitation program. 
Unfortunately, our clients often have no other place to turn due the lack of alternative services, or to the inability to afford the for-profit options that are available. At CCJ we understand that keeping our services free or extremely affordable is crucial to our mission. To keep our services low cost or free we need donations from good people just like you.
But our real need is for the time and dedication of concerned neighbors like you who want to volunteer to be a child's voice in family court, or sit on a Community Accountability Board and improve a young person's life, or help develop our Restorative Justice Program or bring parents and children together through our Supervised Visitation Program.
CCJ always welcomes new people and new ideas and we invite you to join this on-going community-based project.