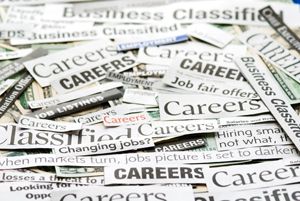 Passion. That's the common attribute of those that work for our organization.
We are dedicated to helping the people who utilize our services. If there's a job opening that you feel is a good fit for your interests and you're ready to make a difference, send us your resume and tell us why you're a good fit.
Positions Available
CCJ is Looking for a Program Assistant
The Center for Community Justice is hiring a Full-Time Program Assistant, working 35 hours per week. Half of the time will be spent assisting the Schenectady County Reentry Task Force Coordinator while the other half will be spent on other Alternative to Incarceration programs like Community Accountability Board.
This professional candidate will assist, and report to, the Schenectady County Reentry Task Force Coordinator. Activities will include client intake, case management, group facilitation. This candidate will coordinate the Community Accountability Program and perform other tasks as needed.
Duties and Responsibilities:
· Work with diverse population of individuals reentering the community from state prison
· Process client intakes and maintain confidential files
· Solve problems and refer clients to appropriate community agencies as needed
· Provide professional individual advocacy
· Assist Group Facilitation
· Maintain accurate records in case management and database files
· Assist with external reports to funding agencies
· Attend agency and unit meetings as required
· Attend relevant community meetings/trainings
· Assist with public education and outreach to the broader community
· Maintain professional working relationships with Parol Office, County Agencies, Criminal Justice Agencies, Human Service Agencies, Funders and Community Members.
· Train Community Accountability Board volunteers and schedule Community Accountability Board meetings
· Assist with other programs as assigned
Minimum Qualifications
Associates Degree and two years human service or criminal justice experience
Ability to work with diverse populations
Computer (Email, Word, Power Point, etc) and organization skills
Workforce Development experience preferred
Group Facilitation experience preferred
Salary 32,000 - 35,000 Depending on Experience
Benefits include Sick/vacation time
Health/Dental insurance
HOW TO APPLY
SEND RESUME AND COVER LETTER BY DECEMBER 10, 2019 TO:
pmerens@theccj.org
No phone calls will be accepted